Blog: Better Public Restrooms
DC Downtown Public Restroom Initiative Update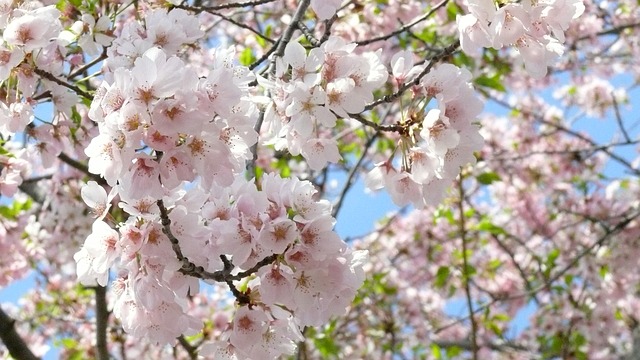 The American Restroom Association is very gratified to be closely connected to the Washington, DC area efforts of the People for Fairness Coalition (PFFC) and their Downtown DC Public Restroom Initiative. PFFC Advisor Marcia Bernbaum and volunteers have been working tirelessly to see two public restrooms installed in areas of desperate need in our nation's capital. It is heartening to see their progress, but also frustrating to witness how exasperating the effort is. As you can read below, the initial introduction date of the legislation was Spring 2017(!). Marcia provided the following update:
We are pleased to inform you that progress is being made in implementing the legislation introduced by [DC Ward 1] Council Member [Brianne] Nadeau in the Spring of 2017 that so many of you supported.
• In December of 2018 the DC Council unanimously passed Bill 22-0223, Public Restroom Facilities Installation & Promotion Act.
• Bill 22-0223 became Law 22-280 in April of 2019.
• Law 22-0280 went into effect on October 1, 2019 and implementation of the law got off to a start in early 2020 before COVID hit.
• On April 23, 2021 the Mayor completed the first provision under Law 22-280 by issuing a report on areas identified in DC that need public restrooms.
We are now waiting for the second and main provision: within a month of issuing this report she is to form a Working Group responsible for selecting two areas in DC for the standalone pilot and determining the restroom model that will be installed in these two locations.
You will find, below, a statement that we just issued thanking the many individuals and organizations, including those of you who are receiving this email, for your support in getting the process to this point. You will find a link in the text of the statement that takes you to the report. Again, our sincere thanks for all that you have done to support this important initiative,
Regards to all,
Marcia Bernbaum, on behalf of myself, my PFFC colleagues, and our wonderful advisors.
Statement by PFFC's
Downtown DC Public Restroom Initiative
On April 23, 2021 Report Issued by Mayor Bowser
The People for Fairness Coalition's (PFFC) Downtown DC Public Restroom Initiative (DCPRI) today issued the following statement in response to the release of Mayor Bowser's report entitled "Sites with Frequent Incidents of Public Defecation and Urination":
"This report represents an important step forward in the process of providing safe and affordable access to public restrooms for residents, workers and visitors in key areas of Washington, D.C. We thank Mayor Bowser for overseeing the preparation of the report and for sending it to the DC Council for review and consideration.
As the report notes, the majority of respondents to a September 30, 2020 survey of Advisory Neighborhood Commission, Business Improvement Districts and Clean Teams – which are assembled to improve the appearance of the District's commercial corridors – support the installation of clean, safe public restrooms and have provided a wide range of suggestions for their locations. The report also listed five locations that multiple city agencies have considered as appropriate locations for public restrooms.
In addition to Mayor Bowser and her administration, we also appreciate the hard work and support of Council Members Brianne Nadeau (Ward 1) and Robert White (At-Large) and their staffs, as well as of numerous community nonprofit organizations, churches, ANCs, BIDs and business owners.
PFFC's DCPRI believes that the city needs an "all-of-the-above" strategy to ensure safe and affordable access to public restrooms and the group will continue to strongly support all efforts towards reaching that vital goal. Options include stand-alone facilities, portable toilets deployed in special circumstances, and private business involvement through a program like the London Toilet Scheme, which pays participating businesses to open their restrooms to non-paying customers."
For more information, please visit https://pffcdc.org/what-we-do/public-restrooms/.
Image Credit: Freedom40 from pixabay.com
An independent, 501(c)(3) nonprofit founded in 2004 
MEDIA: Let us connect you with the best expert to support your news and media projects.
INVENTORS, MANUFACTURERS, SUPPLIERS, & SERVICE PROVIDERS: We want to hear your stories about how you are leading change in restroom design and maintenance!