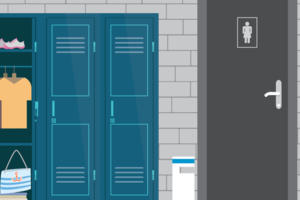 Now with a push from many states, and an increase in teacher vaccinations, schools are truly re-opening. At last! But let's rewind the clock a tick. Early July 2020 was a hopeful time. As Americans, we were planning for a return to some normalcy in the Fall, and for school re-openings. But that was before the summer bump in cases appeared, and before a devastating Fall and Winter. The majority of schools – especially public schools – remained closed. In July 2020, Dr. Tom Keating of Project CLEAN and the American Restroom Association ARA) released a brief article titled, "Ten Things to do NOW to get your School Ready for Students in a COVID-19 World." Those same 10 things hold true today.
Contact Us
American Restroom Association, Inc.
P.O. Box 21237
Catonsville, MD 21228
An independent, 501(c)(3) nonprofit founded in 2004
MEDIA: Let us connect you with the best expert to support your news and media projects.
INVENTORS, MANUFACTURERS, SUPPLIERS, & SERVICE PROVIDERS: We want to hear your stories about how you are leading change in restroom design and maintenance!