Blog
Welcome to our blog.  Want to know what is on the minds behind the American Restroom Association? This is the place. We're looking forward to sharing our thoughts and concerns, and to continuing to advocate for availability and accessibility of clean, safe, well-designed public restrooms.
We are the ARA!
Have you seen our new 35-second introduction video called "We are the ARA"? It is posted right on our home page. Click over there and check it out.  Go ahead, it's okay. We'll wait . . .
Pretty good, no? But what's the point? There are three main points:
3 Main Points
The American Restroom Association is made up of just regular people. We are human beings – moms and dads, grandparents and grandkids, partners and spouses. We are people who need to use the bathroom when they are out in public. And, we are people who might need to provide care and assistance in a public restroom to someone else.
We are also independent and diverse experts in various fields that touch on the physical, structural, and social understanding and impacts of the availability (or lack of availability) of public restrooms: architects, social workers, educators, restroom builders, community advocates, and more. We are not beholden to any industry manufacturers or suppliers.
The American Restroom Association is a collaborative support system for myriad restroom advocates and organizations across the country. We believe that our collective power can drive a "toilet transformation" here and around the world. Won't you join us in our quest for safe, available, and well-designed public restrooms?
Click here to subscribe to our monthly email newsletter!
---
All Blog Posts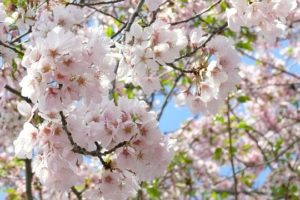 The American Restroom Association is very gratified to be closely connected to the Washington, DC area efforts of the People for Fairness Coalition (PFFC) and their Downtown DC Public Restroom Initiative. PFFC Advisor Marcia Bernbaum and volunteers have been working tirelessly to see two public restrooms installed in areas of desperate need in our nation's capital. It is heartening to see their progress, but also frustrating to witness how exasperating the effort is. As you can read below, the initial introduction date of the legislation was Spring 2017(!). Marcia provided the following update:
Contact Us
American Restroom Association, Inc.
P.O. Box 21237
Catonsville, MD 21228
An independent, 501(c)(3) nonprofit founded in 2004
MEDIA: Let us connect you with the best expert to support your news and media projects.
INVENTORS, MANUFACTURERS, SUPPLIERS, & SERVICE PROVIDERS: We want to hear your stories about how you are leading change in restroom design and maintenance!